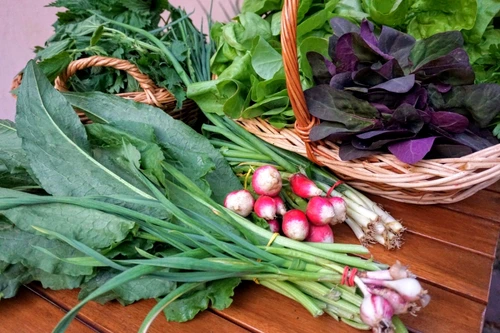 The first organic vegetables are ready to be picked and delivered to your home by paying a monthly or even annual subscription. They are grown in the garden of an association that also manages a children's home in Buzău County. The first 20 boxes of fresh goods have already arrived at their customers in Bucharest and Buzau.
The ingenious business with organic vegetables and greens delivered by subscription was launched during the pandemic by a humanitarian association that manages a children's home in Pănătău, a village from Buzău County.
Healthy products are grown according to old methods, in unheated greenhouses, worked only by hand and helped with natural fertilizer from manure.
"It is a salad grown from our seed, planted by us. I didn't force her with anything. It was very cold and that's why it grew more slowly", says Cristina, one of the employees of the vegetable farm.
Cristina and Daniela take care of the vegetables grown without chemicals in the solariums of the AMURTEL association every day. In order to have sufficient production until late autumn, the two employees are constantly preparing seedlings.
The first boxes with organic vegetables from Grădina AMURTEL have already been prepared for the customers who signed up for subscriptions. The basket contains everything from greens, garlic and radishes to green onions and nettles.
"We are preparing the boxes for Bucharest. We add the vegetables freshly picked from the garden, green onions, nettles, arugula, parsley, radishes and green garlic. We still have radish sprouts for salads," says Cristina.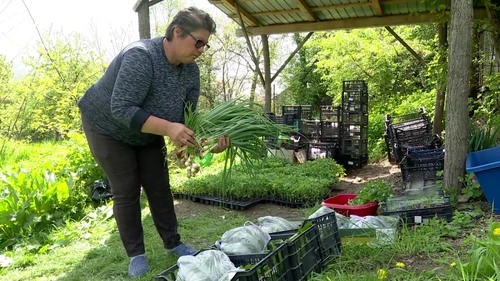 From the beginning of May until December, the organic vegetables arrive weekly at each subscriber's house, on every Wednesday, by home delivery. The service is aimed at those who want to eat healthy food, to not worry about supplies every week and, at the same time, to support a social cause.
"We prepared the vegetables for delivery at Grădina Bio AMURTEL. They are picked today, and today also they arrive on the customer's table. One part reaches Bucharest, and the other part, Buzău. They are very fresh", declares Nicolae Albu, the delivery man.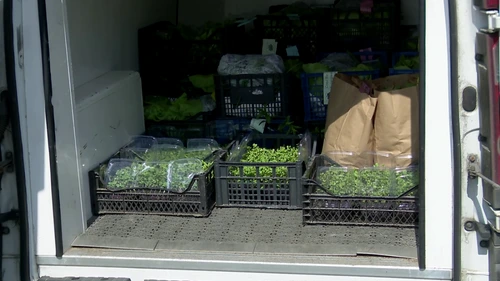 The promotional price is 80 lei for the family basket and 62 lei for the mignon basket. Grădina Bio AMURTEL has so far completed half of the number of subscriptions it can honor during a year.
The original article in Romanian can be found here.